Perhaps of some importance to understand, there are two editions of
PORT OF SAINTS
.
The first is that produced by Richard Aaron and Covent Garden Press in 1973 as a hardbound book with a paper dustjacket in a slipcase. In my opinion, a handsome book with high production values.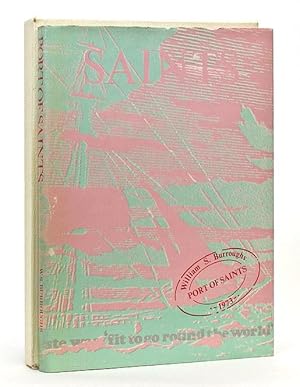 This first edition has illustrations in the form of photos and drawings.
The second edition is from Blue Wind Press, 1980. This may be paperback only, as that is all I have to hand. No illustrations. Just text.
I would agree with some of your statement about "amalgams" of ideas and work that represents a transition to the work found in the final trilogy.
I think of them as explorations of working out diverse discursive patterns and ideas already in play, like
THE WILD BOYS
. If you found that work to be interesting, then either of the two editions would probably be of interest to you.
I enjoyed reading the first edition more than the second as I was quite smitten with the pictorial content of the first.
In retrospect, it reminded me of
THE THIRD MIND
in terms of pictorial content in conjunction with verbal semantic content.