It seems that Ilse Klapper never did talk much about Burroughs. There is a short story (although in german) about her:
http://www.oxfort.de/family2.htm
called "The three lives of Ilse Herzfeld".
"Burroughs", she says - she always calls him this way - "is a decent person. I didn't like his lifestyle nor his friends, but I did appreciate his honesty very much."
("Burroughs", sagt sie dann - sie nennt ihn nie anders - "ist ein grundanständiger Mensch. Sein Lebensstil und seine Freunde haben mir nicht gefallen. Ich habe seine Ehrlichkeit sehr geschätzt".)
I don't know if Burroughs first travel to Europe 1936/37 has been well reseached in more recent biographies as there are some interesting aspects to it. (i.e. studying medicine in Vienna, taking psychoanalysis in Vienna (?), traveling to Dubrovnik...) I have the impression that there aren't many details known.
I remember that in some interview he mentioned riding the big ferris wheel in Vienna...
But I think it is interesting to note that Burroughs visited Europe in the times when fascism emerged there. (Maybe he drew from that experience when he later wrote about power and control? )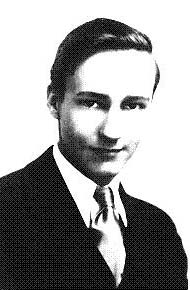 Burroughs in Dubrovnik, 1937